How to Delete Duplicate Contacts on Android
There must be so many contacts on your Android phones as time goes by. You need those contacts to contact with the family member, friends, colleges, even customers. There is a large data to manage. What's worse, there also be a duplicate one for each of them, it is really annoying to have duplicated contacts. So, how to merge and delete them completely?
You can delete the duplicated contact one by one on Android. But it must waste a lot of your time. You'd better get an efficient tool to help you –
Android Transfer
, which provides you with an easy way to remove the duplicated contacts with ease.
Android Transfer – help to merge duplicate contacts
The following steps are about deleting all duplicated contacts on Android. You can also use the program to import or export contacts between Android phone and computer.
Step 1. Connect the Android devices to PC
After running the Android Transfer, then connect your Android phone to computer via USB cable. The program will start to detect your phone.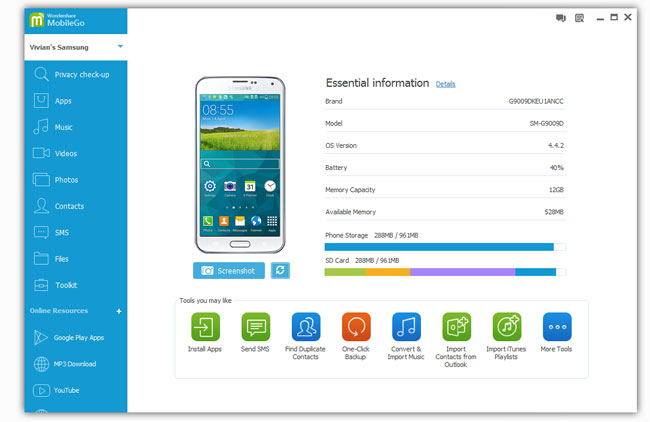 Step 2. Check the duplicate contacts on Android
Turn to the left column and click the "Contacts" tab. All your contacts in your phone will be displayed on the main window. Choose the "De-duplicate" on the menu bar to scan all the contacts on your Android phone.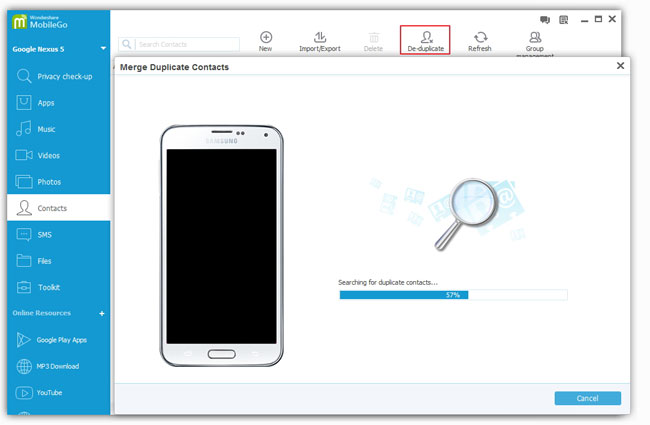 Step 3. Merge and delete the duplicate contacts on your Android phone
After the scanning, the duplicate contacts will appear in the pop-up window. Choose the wanted contacts to merge or delete, then choose a merge type as well as click "Merge Selected". Finally, double check before merging and deleting.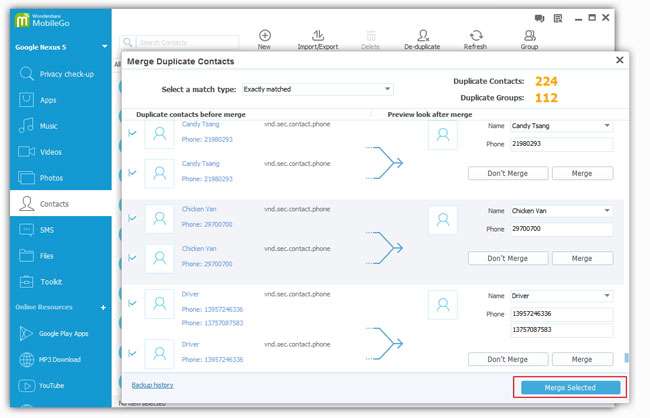 If you can finish the tutorial above, you can successfully merge and delete the duplicate contacts. What's more, this tool can also help you copy other data between Android and computer. Now, don't hesitate to download it!
comments powered by