How to Transfer Music from Android to Computer
Music plays an important role in our lives, and bring us a lot of benefits. Music can helps us relax and make life more interesting. We mostly enjoy music on our cell phones, iPad, iPod and computer, etc. For Android mobile users, if you are fanatic music lover, you may store a huge collection of music file stored on your phone. What if you need to transfer music from Android to computer for enjoy or backup them? If you are looking for a good helper to transfer your music between Android and computer, Android Data Transfer software is recommended to you.
As a professional and effective data transfer tool,
Android Data Transfer
can help you transfer and backup Music, Contacts, Photos, Messages, and more on your Android mobile and iOS device.
This useful tool supports you to transfer your file types including Music, Playlist, iTunes U, Audiobooks and more. No only transfer music between Android Devices/iPhone/iPad/iPod and computer, it also supports you transfer data between Android Devices and iTunes. Moreover, you can use this software to transfer your data from one phone to another phone with ease. Let's see more feature about Android Data Transfer software.
1. It can manage your contacts for android phones like contact export, Import, remove duplicates & sync with Outlook and more.
2. You can transfer Camera Roll photos, Photo Stream, Photo Library, photo albums and more to computer in a few minutes, vice versa, fast transfer speed, Gif image production is supported.
3. It can manage videos such as movies, TV Shows, music videos, video recordings for android phone, no matter how large the video files are, it is compatible with MP4, M4A, MOV, WMV, AVI, FLV format.
4. It's easy to use, 100% Safe & Security, clear and simple interface for Android phone users, compatible with Samsung, LG, HTC, Huawei, Vivo, Oppo, Xiaomi, Motorola, Sony, Nokia etc.
You can download the android data transfer software to have a try.
This article is mainly to show the solution of how to backup music from Android mobile to computer. You can read on the steps below and give it a try. If you want to import music to android phone, you can follow this: How to Transfer Music from Computer to Android.
How to Transfer Music from Android to PC
Step 1. Download, install and launch Android Data Transfer on the computer.
Step 2. Connect Android to the computer via USB cable, and the program will detect and connect your phone automatically.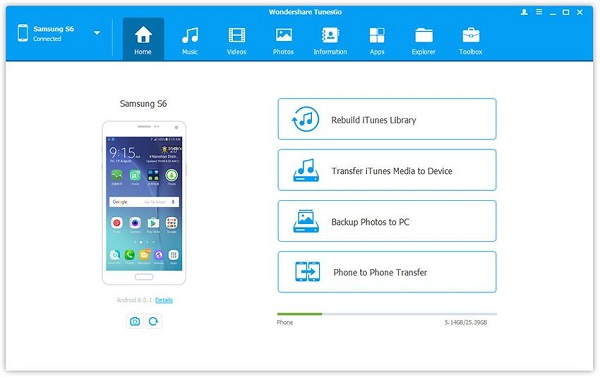 Step 3. Click the "Music" Option at the top of the interface. Once your media loads, select the music which you want to transfer and click Export > Export to PC.
Step 4. You can also transfer the whole music playlist from Android to PC just with one click.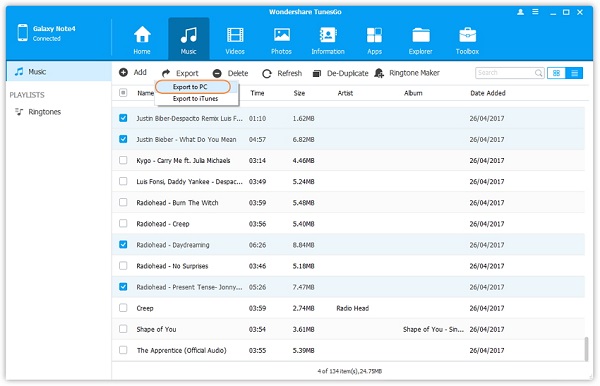 The above is all the transmission steps with the help of Android Data Transfer. It is easy to follow and transfer your data. You also can use this wonderful data transfer tool to transfer other data with ease.
How to Transfer Android Music to Computer with Bluetooth
With the rapid development of Android System, many new features have been added. Today, Android phones support to transfer music to computer via Bluetooth. The functions are getting more and more complete and the operation is simpler and easier. Follow the below steps to solve the music Bluetooth transfer issue.
Step 1. Turn on your computer system's Bluetooth function so that other devices can detect Bluetooth signals and your android phone can connect to your computer.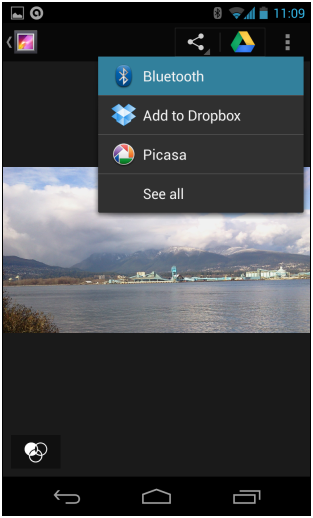 Step 2. Find the music file you want to transfer and open it. You will see a share button, click on it and you will see the "Bluetooth" button in the new window, tap it.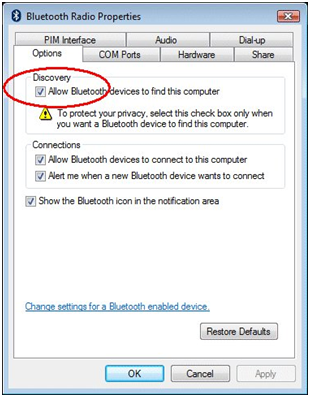 Step 3. The Bluetooth device will request permission to copy file to your computer, you need to authorize the permission to it. After that, music will start to transfer.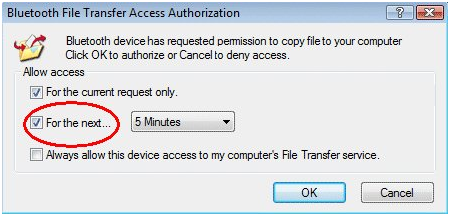 Step 4. When the transfer is finished, you can open music in the destination folder.
comments powered by