How to Transfer YouTube Video to Android
As we all know, the original format of some fantastic videos is not the one that is supported by our Android phones. Because of this, many Android users may feel in dilemma when they manage to transfer YouTube Video to Android so as to enjoy them anytime and anywhere. But for now, your desire can be fully satisfied by Android Transfer.
Android Transfer is a wonderful app which can help you transfer videos to your Android and save them in the matched format of your phone. It is able to transfer videos in FLV, WMA, AVI and many other types of video formats to your Android effortlessly. You can download this powerful software underneath with a simple click.
Android Transfer – Your first choice to convert videos to Android
Moving those YouTube videos you like most to your Android is no longer a tough job when you are in possess of Android Transfer.
Step 1. Link your Android with computer
At the first place, you should build the connection between your Android and computer via a USB cable. Remember to turn on the USB debugging mode. If you have done this, your Android will be detected by Android Transfer within seconds.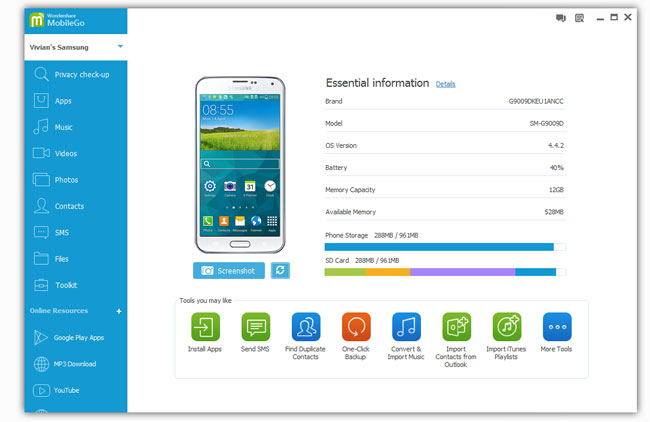 Step 2. Transfer YouTube videos to your Android phone or tablet
In this part, you need to tap on the button "Videos" which is located in the column on the left. Next, you can find icon that is at the right corner on the top. Then you are asked to press "Setting", "Video Conversion" successively. At this moment, you are allowed to choose your wanted video quality.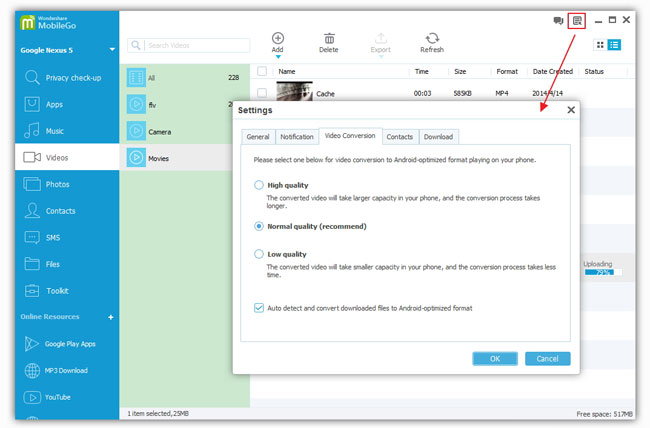 When this step is completed, you can move video files which are stored in your computer to your Android by clicking on "Add". Now, you are required to choose those videos that you want them to be transferred. As soon as you press on "Open", they will start to be transferred.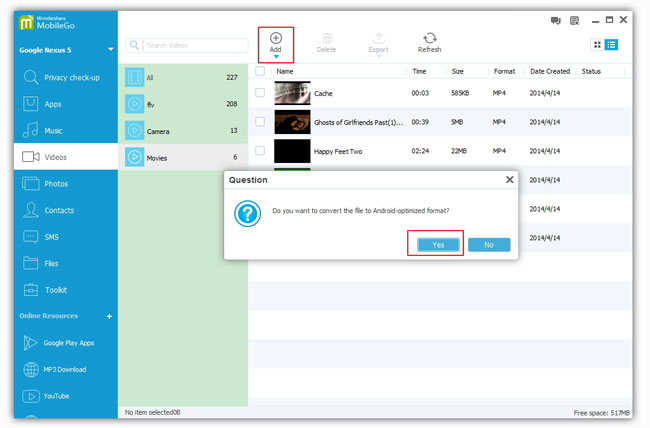 When the transfer process is finished, you will be reminded to switch those video files that are not matched with your Android by a pop-up note. You need to select "Yes" so that they can be switched to the suitable format. After this, you can find your wanted videos are saved in your Android phone.
This is the simple operation of transferring YouTube videos to your Android. With the help of Android Transfer, you can enjoy your favorite videos at will. The trial version is provided for you to experience. You can get it through the buttons underneath.
comments powered by